Health-Ade Kombucha wants consumers to get in touch with their healthy side and embrace probiotics. The campaign uses
clever copy to show how kombucha is healthier, tastier, and more enjoyable than other foods and beverages. Recreating the
Health-Ade logo by matching typography, the flavor names were changed to a witty remark about why this drink is better or more healthier than other foods and probiotics one might encounter throughout the day. Each label is a different color,
to match an existing Health-Ade flavor.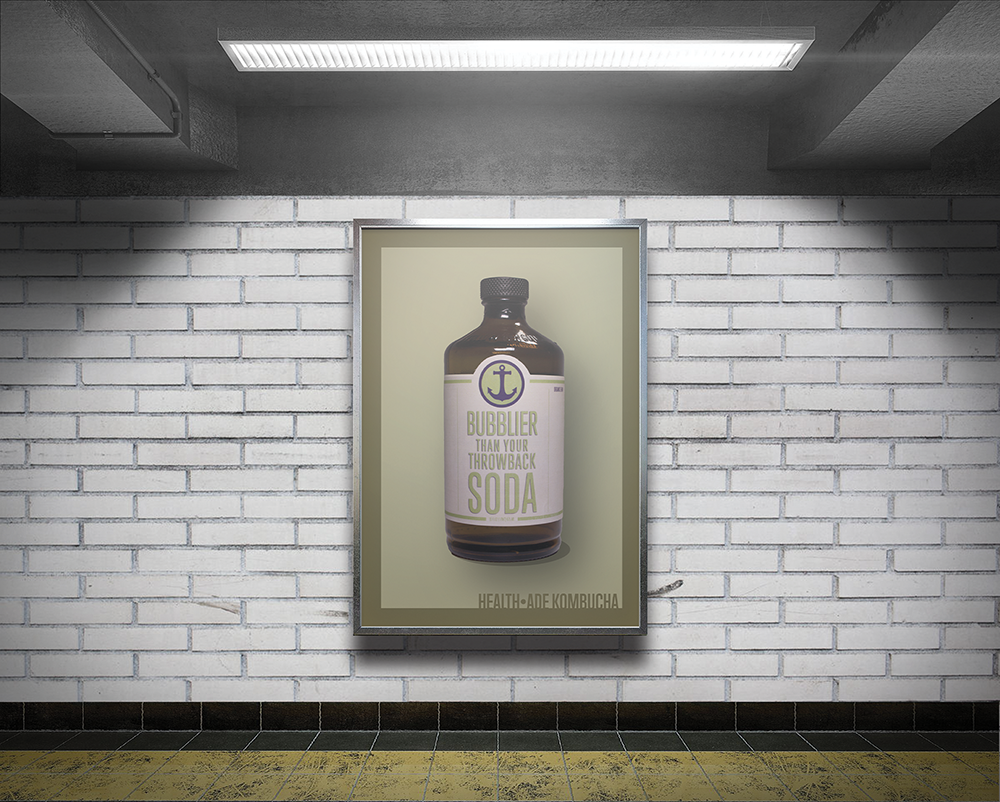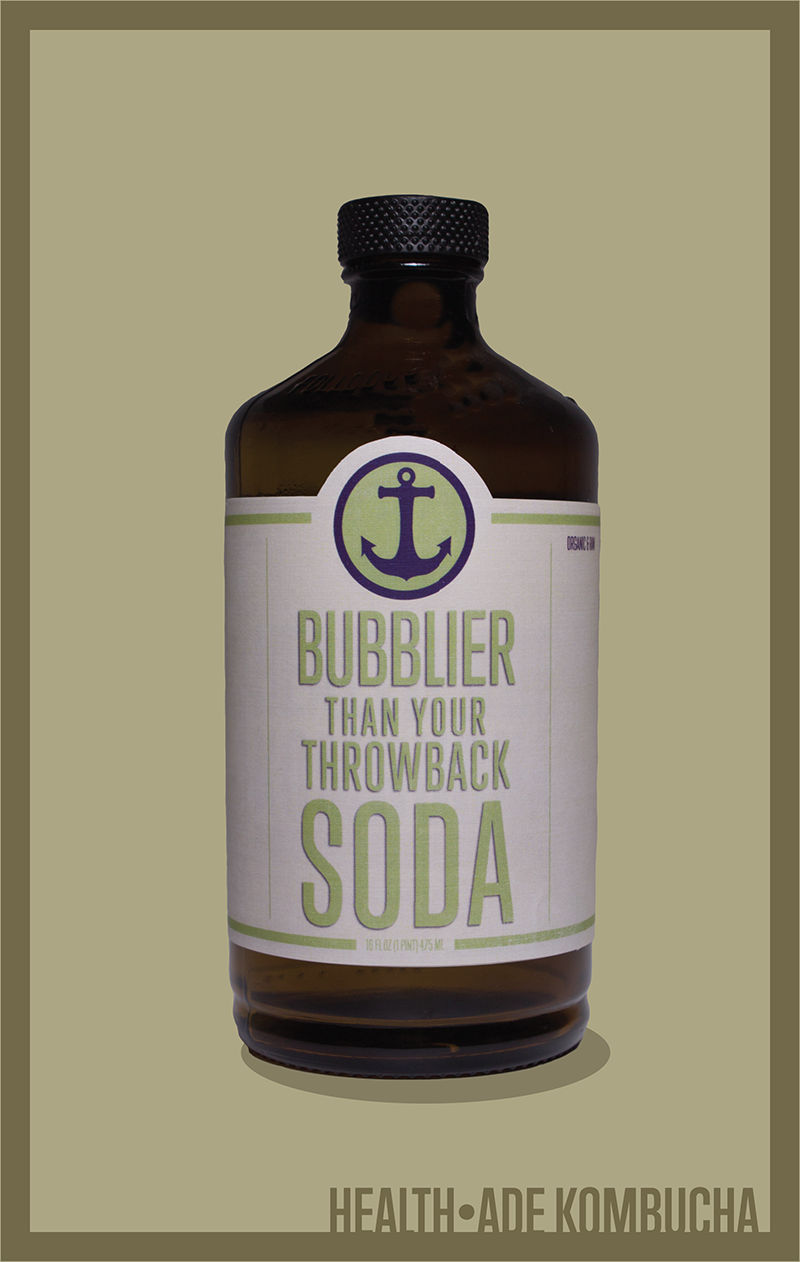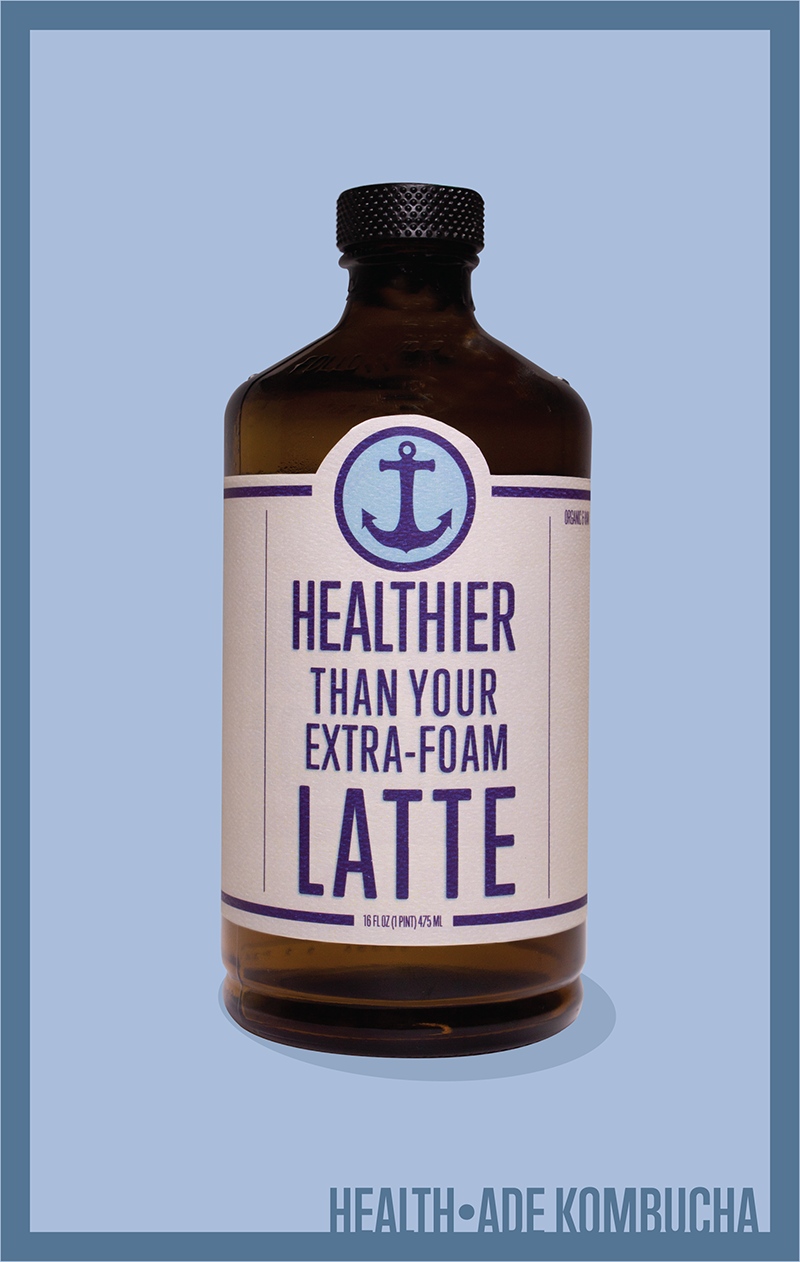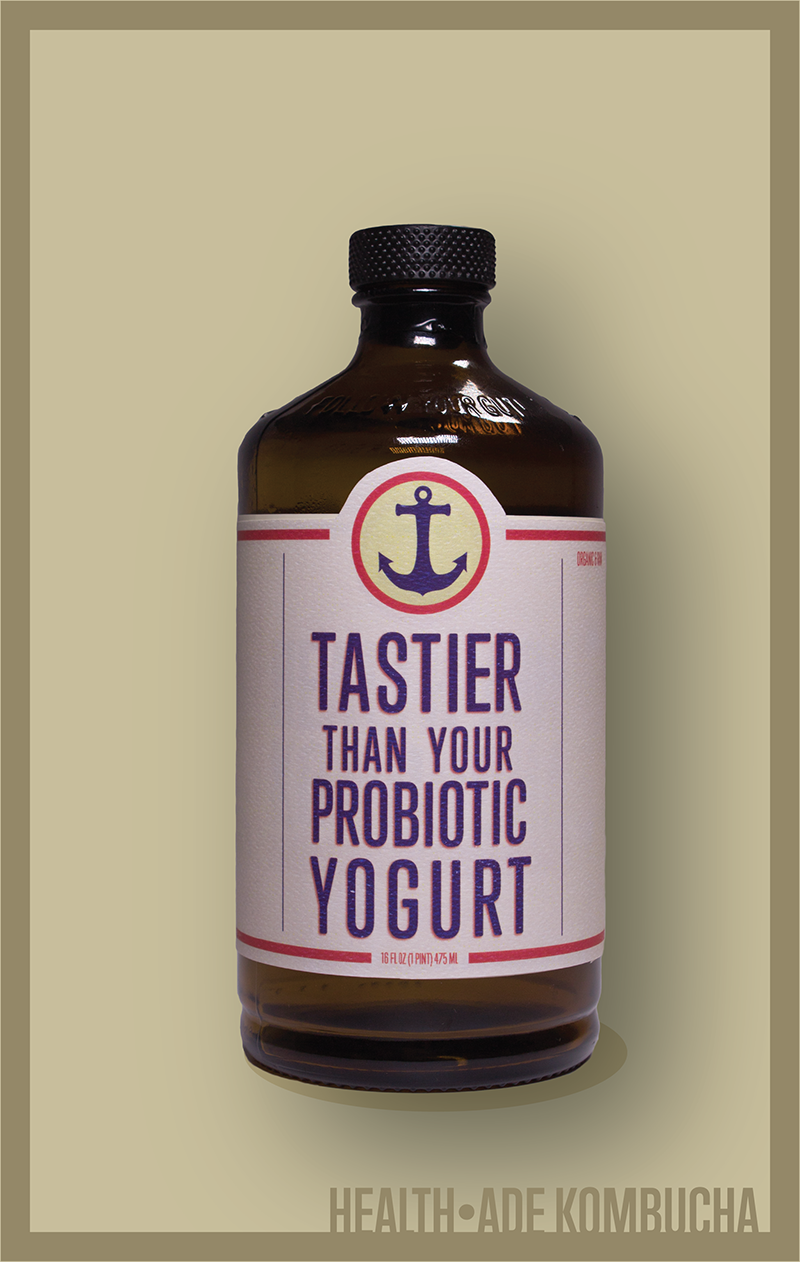 For Education Purposes Only